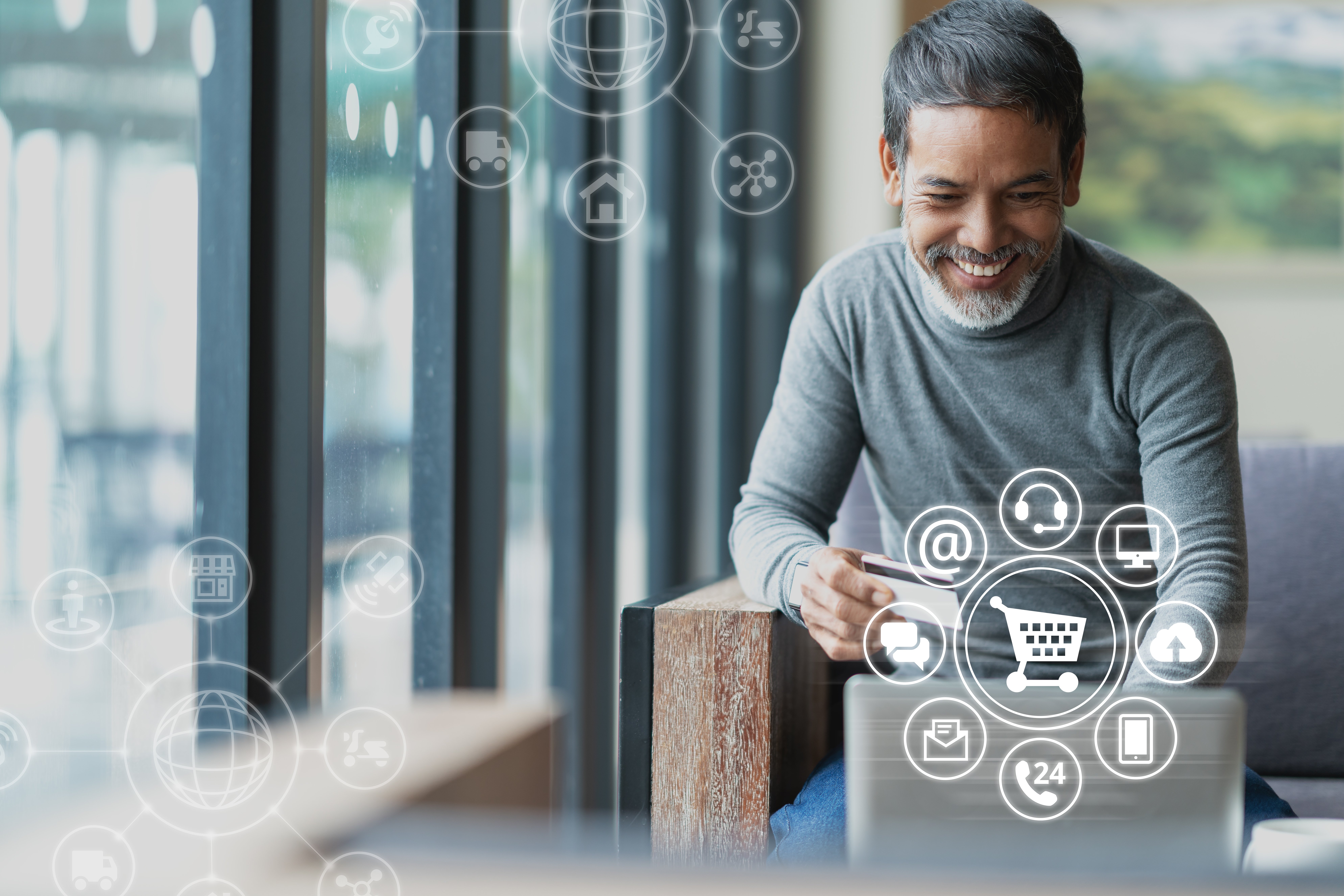 At indigitall we know that adopting a correct omnichannel sales strategy is essential to achieve success in customer loyalty. Therefore, we offer you powerful tools to help you implement the best sales strategies for your business. We have the most innovative solutions to achieve the attention of users through applications or websites. In fact, we always adapt to the needs of your company intelligently through different digital channels.
When we refer to a channel, we are talking about how we transmit a message. Today there are many ways to communicate with the customer and each option presents an independent way of proceeding. At indigitall we are aware that an omnichannel strategy implies a very ambitious relationship with the target audience. We must be aware that having an online store with an attractive design and good products is not enough. For consumers to prefer your business to that of your most direct competitors, it is essential to establish a successful multichannel sales strategy.
Tips for a smart omnichannel sales strategy
Let's see in more detail what these 5 tips consist of to get visitors to end up visiting the sections of your online business.
1.Offline purchases must equal online sales.
It is likely that the sales of your online business will be different from the sales recorded in the physical store. Surely your sales strategies are also different in both cases. Despite this, you must ensure that your audience does not notice any difference in this regard. You have to get the consumer to see your business as a whole in which offline and online experiences are intertwined. It is about transmitting the same message through both sales channels.
So, if you make a promotion of a certain product in the physical store, you must do that same promotion online, and vice versa.
2.The customer decides.
How do customers get to a business? It can arrive through any channel: an advertisement, internet search, flyers, physical facilities ... and, of course, you will want each of these interactions to become a safe sale. To do this, you must offer buyers the opportunity to use the channel of their choice. Regardless of the channel through which they met you, customers will select the one with which they feel most comfortable to check opening hours or ask a specific question related to a product or service.
The essential thing is that, if the consumer decides to change channels, they still have the option of continuing the conversation as if the communication channel had not changed.
3. Know the characteristics of your audience.
We know that online shopping is more impersonal and individualistic. However, the client still appreciates a more personal treatment. To do this, you must show that you know their personal needs and preferences. This suggests the importance of personal data, because if you know what tastes a particular group of users have, it will be easier to provide them with the products and services they require. Examining the customer's buying behavior is imperative when it comes to increasing sales.
At indigitall we give you the opportunity to take full advantage of our powerful push notification tool to enrich the message that will reach the customer and thus know what they want to obtain according to their personal preferences and obtain more sales opportunities.
Among its many functionalities, we want to highlight the push sending with animated images and interactive notifications that allow us multiple uses:
Listen and ask the user in real time.

Conduct satisfaction surveys.



Know the tastes or preferences of the consumer to improve segmentation in future communications.
4. Effective and prompt care is essential.
Sell ​​the product you sell; you will always try to eliminate the possible barriers to its purchase. Providing the online public with an objective and reliable response as if they were in the physical store is key. In this way, we will be offering a totally personalized and easily contactable attention through the customer's favorite channels.
From indigitall we make the WhatsApp Business API service available to you, if you have a volume of calls or messages greater than 1,000 users or you have a call center. We will customize a bot so that your responses are consistent. fast and efficient. This channel is proving to be one of the best options in terms of customer service. On the other hand, if you don't have a large volume you can also make use of WhatsApp Business, we leave you here a post that will help you differentiate between the WhatsApp Business and WhatsApp Business API services
5. Speed ​​up the response speed.
Time management is essential in a multichannel sales strategy. The speed of responding to buyers' questions is truly important for success in an online business. This is where intelligent contact tools like the ones we offer you at indigitall come into play, which provide a fast and automated response to each question.

Ultimately, the implementation of an omnichannel sales strategy is the goal of any company that intends to survive in the universe of the online market. If you want to adopt a push notification system to optimize your sales, we invite you to discover the plan that best suits your needs.


Follow us on the LinkedIn profile to always be up to date with the latest news in business solutions! We will wait for you!
Topics: Marketing trends